The Reconnection and Resurgence Series – Summer, 2023 to Spring, 2024
The Reconnection and Resurgence Series of colloquia, mini-residencies and free workshops provides an expanded program of artistic professional development activities that will help our Members, Volunteers and Staff to sustain our programs and practices within a very different cultural landscape.
The R&R Series programs focus on creating strong arts support networks, cross marketing initiatives and survival skills (both digital and actual). Our planned colloquia focus on: expanding our presentation programming, supporting artistic creation and re-connecting audiences that have been distracted from (but who now see the increased value of) our arts programming. The R&R Series will also centre around how our artist members can adapt their studios and practices to meet the changing needs of the community.
This series addresses the psychological effects of the pandemic and discusses safer venues for our artistic programs.
We have adapted our Artists' professional development services by focusing R&R Series discussions and workshops on ways and means of catering to different arts audience's needs, by addressing societal issues that arose out of the pandemic and by finding new ways of working together (in small groups) and finding new purposes for our projects and artworks.
We will also be adding new services by offering short-term residencies for digital and emerging artists, allowing our resident artists to mentor these emerging artists on site (at our artist's studios at 176 Lakeshore Drive) and offering public exhibitions of their artworks at both NOVAH Gallery and at Gallery 222 in North Bay.
An important addition to the program for this project is the setting up of several online exhibitions, including Wild Alchemy and the Global Grove, a Broken Forests Group production. Through this project, Northern Ontario artists are learning about social media marketing and how to create a virtual presence as well as a public one.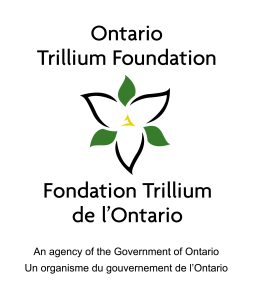 The Northern Arts and Crafts Movement Workshops Series (2017)
The Northern Arts and Crafts Movement is an NRCC project. NACM programs workshops and makers sessions in many venues across our region.
At present, we are looking for qualified professional artists to lead workshops in their choice of media or medium. To propose a workshop, message us at admin@thenrcc.com
Past NACM Workshops:
1 Kids Place "Art Camp" with Lori.Grace Nickerson & RFP Media's Richard Fortin
NACM Project Artists "Practice & Production Series" for Local Matters @ The Farmer's Market
Cristina Lella & Ina Puchala "Visual Explorations & Embodiment"
Lauralea Rivet's Artistically Mused "Abstract Pendant Workshop"
Russel Noganosh "Woodland Style Painting"
Amanda Bellefeuille "Leatherworking & Contemp. 1st Nations Fashion Design"
Brenda Scott "Encaustic"
Janet Stahle-Fraser "Pulp Sculpture"
Francine Noiseaux "Drum Making"
Reno Couchie "Digital Image Transfer"
Lori.Grace Nickerson "Metalsmithing" & "Sand Casting"
Keith Campbell "Ceramic Glaze Methods & Photo-stencilling"
Tiina Kirik "Cyanotype & Darkroom Techniques"
Wolfgang Belanger "Illustration/Cartooning"
Ashley Couchie "Contemporary Beadwork"
Dermot Wilson "Digital Imaging"
Lauralea Rivet's Artistically Mused "Abstract/Still Life Painting"
Alex Campbell "Ransom Poetry/Cut-up Collage"